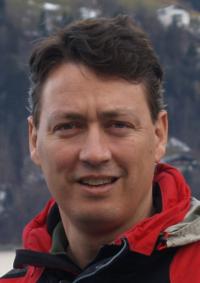 Vasilis Kanatas was born in Amfissa of the City of Delphi on January 3,1967.
His father was Avyeris Kanatas a well known painter – aquarellist. (www.avyeriskanatas.gr)
He studied physics at the University of Patras in Greece. He made his diploma thesis in astronomy-uranography with the subject "About constellations." In this work he described the 88 constellations of the sky and came in contact with Horoskopic Astrology of the 13 zodiacal constellations.
His contact with astrology has changed his life since he dealt with the idea of the 13 zodiac signs. He read the ancient authors that found Horoscopic Astrology and especially Claudius Ptolemy. The last 20 years he studied Astrology and Astronomy in order to base his theory as described in the book "Astrology of the 13 signs of the Zodiac".
Since graduating in 1992 he dealt with the Amateur Astronomy, with his telescope, almost every day and studying the starry sky. He is an amateur astronomer and member of the Association of Amateur Astronomy "Achyrostrata" located in the Municipality of Delphi. In the meetings of the club, he has made presentations on scientific topics and issues of uranography.
In the last 20 years he is a professional of the tourism business.
Apart from Greek he speaks English, French, German and some Italian.
He is dealing with social networks and the internet since 1994 and knows PC Programming. He makes software for his business and for public purposes.
He is married with 2 children.
Order your 13 ZOdiac Birth Horoscope from Vasilis Kanatas now. The price is 35.00 Euro (about $45.00)