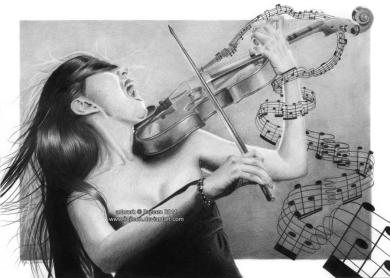 The New Moon begins in Gemini 4th July 2016 at 04:01 am GMT.
Communication and how we communicate is definitely on top of the list this New Moon. The Gemini Moon has a restless spirit and can spread himself too thin but his resourcefulness and quick wit can be a good cover for his whirlwind of confusion. Gemini has two faces, on one hand he rationalises his emotions and on the other his emotions can distort reason; balance is something he must achieve to stop himself from coming across in a superficial way. Gemini's are inventive and can come up with genius ideas.
The aspects to our New Moon in Gemini represents a highly emotional nature and it will be that we either suppress these feelings like a rumbling volcano within, which can cause health issues with our stomach's, or go over the top with incessant talking, driving the people around us crazy. Either way our nervous energy is frayed with over-sensitivity.
It will be very difficult to put into words what we have on our minds as the aspects suggest that our perceptions are not coming from the material plane, but from a higher Universal Consciousness; our psychic abilities and sensitivities will be very high. Our health and diet should be given great consideration at this time. Whilst Neptune can cause our motives to lack common sense and leave us emotionally vulnerable, Mars can make us much too sensitive and independent for our own good.
We must not take things too personally this New Moon and if we do, then Venus is giving us the opportunity to turn all this over sensitivity into compassion, by throwing ourselves into our love of Music, or something harmonious; so that we can nourish our Soul's and drain this excess hyper energy. We need to tap into our creative source, so that we don't become too self indulgent and gullible to negative forces, as Pluto wants to rattle our cage and cause unease and disputes with those close to us.
Lilith is in Libra this New Moon with her shadow of perfection and unrealistic expectations and as the wife of Pluto, joins him in unleashing harsh judgements and impulsive actions. The urge for perfection and excellence can only be acceptable, when it is directed towards creative pursuits, rather than human behaviour. We must think before we speak or act this New Moon. Let us create or indulge in the beauty of sound on a natural high and most importantly, to our own tune.
Read more by Kim Lovelace (Star)