Articles by Kim Lovelace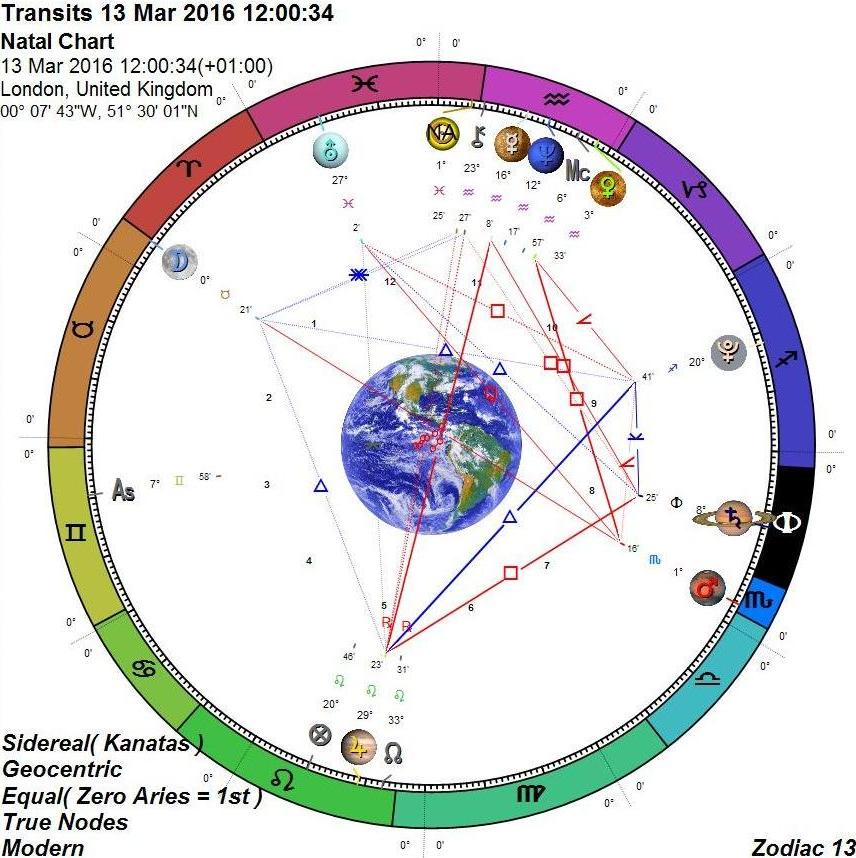 RaStar 13 Star Sign Astrology
PISCES (born between: 12 March – 18 April)
The Sun is now in your sign Pisces and your energy is phenomenal! As a matter of fact there seems to be no stopping you, just be careful you don't explode with all the solar activity going on in your sign, especially in the latter part of the month. Your stamina and optimism is vast and your power of intellect is high, but it is important that you do everything you can to ground yourself and avoid over doing things.
Read more: Your Monthly Horoscope  March 12, 2016–April 18, 2016 By Kim Lovelace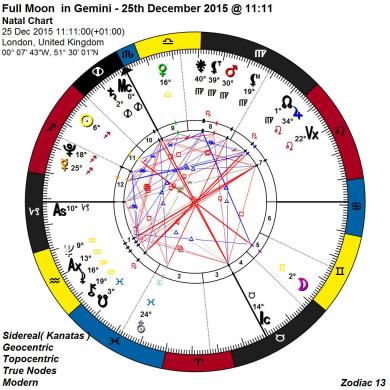 The Full Moon begins in Gemini on the 25th December 2015 at 11:11 am and in the 5th house - London.
This Gemini Full Moon creates a great deal of restlessness and nervous tension. Communications are incessant and ideas are flowing, but are not necessarily followed through. The high energy of this Full Moon can lead us to spread ourselves too thin, especially at this time of year when we are full of Christmas Cheer, promising to see this person and that person then suddenly realizing, that time doesn't pause for any distractions along the way.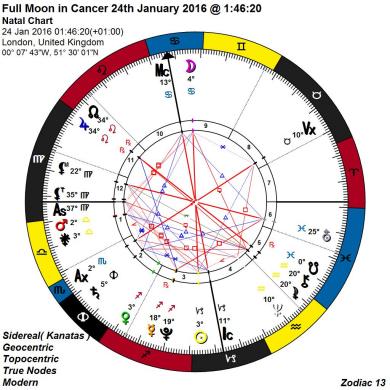 RaStar 13 Star Sign Astrology
By Kim Lovelace
(Using the Constellation of Ophiuchus)
The Full Moon begins in Cancer on the 23rd January and reaches its peak, on the 24th January 2016 at 01:46 am and in the 9th house - London.
The Full Moon in Cancer is in its sign of rulership this month and indicates a depth and intensity of our emotions. This Full Moon brings in strong links to the home and the Mother, it represents, home-making, parenting and food. Domestic security is very important for this Moon's emotional wellbeing.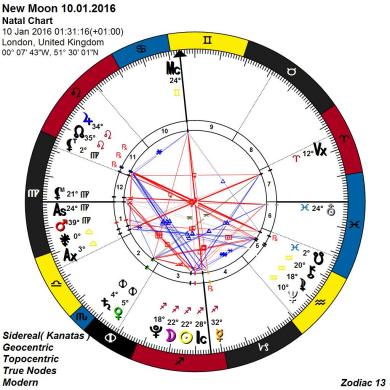 The New Moon begins in Sagittarius on the 10th January 2016 at 01:30 am and in the 3rd house - London.
The Moon in Sagittarius has a lofty idealistic nature and aspires to high goals, but may lack an unrealistic sense of life. There can be a strong attachment to traditional, religious or philosophic beliefs that have been instilled from young. Narrow mindedness and a lack of objectivity, can be this Moons downfall, although when positively aspected a happy go lucky nature and optimistic attitude can be of benefit to many.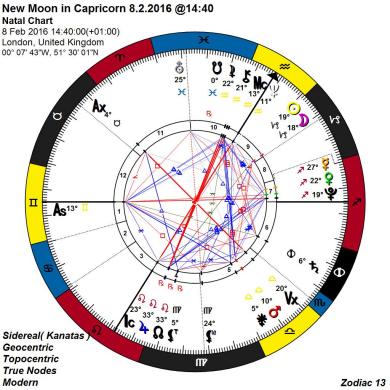 RaStar 13 Star Sign Astrology
By
Kim Lovelace
(Using the Constellation of Ophiuchus)
The New Moon begins in Capricorn on the 8th February at 14:40 pm and in the 9th house - London.
The Moon in Capricorn is a highly ambitious and hardworking Moon with a cautious and reserved nature; this is a serious Moon who identifies with the material, rather than spiritual values. Although this Moon holds great wisdom, she can also come across as quite selfish and calculating, as the concentrated effort tends to be focused on benefitting the home and family rather than the organization or circle involved. This Moon is capable of achieving a great deal of success and status through hard work and shrewd assessment.